Last Updated on
New York is the city of dreams and the city of technology. No city in the world can match the power and tech level of this mega city. This tech megacity is the largest city of the USA and the world's richest city in terms of GDP. The city has been changed a lot in 100 years and we have selected some of the best New York Then And Now photos.
NYC has transformed a lot visually over the course of the past century, which is expected, of course. There is something peculiarly New Yorker which runs through all images, old and new alike.
Many tech giants of the world are headquartered in this city and in the last century, the shape of the city has been changed a lot.
Here are 18 of the amazing photos to show New York Now And Then. These new photos were captured by Cora Drimus in New York City.
Pennsylvania Station New York Then And Now
Pennsylvania station is also known as Penn station. The old station was demolished in 1964 and the new station was built in place of old. Now you can see many hotels near Penn station which were not present at that time.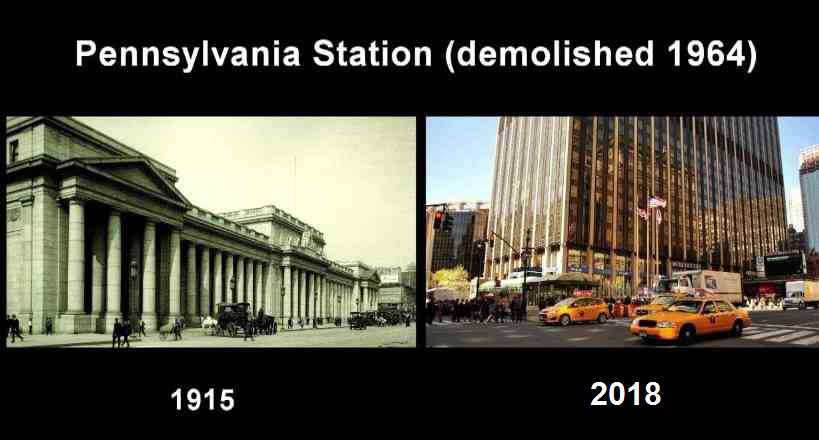 Fifth Avenue and 48th street New York Then And Now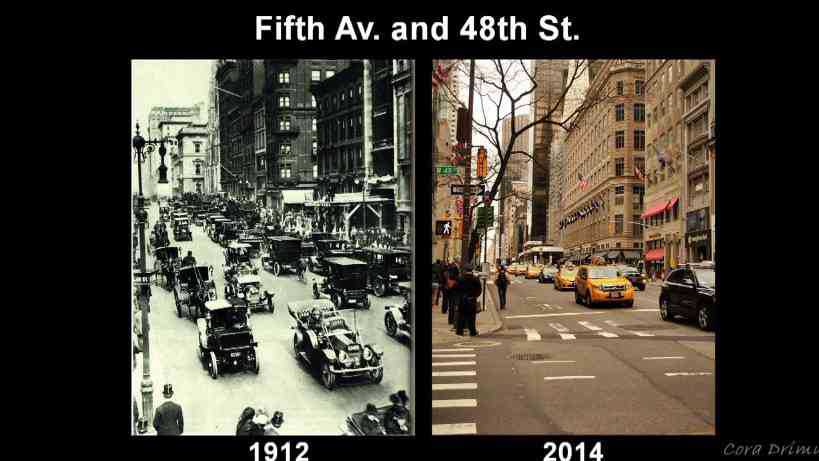 Broad and Pearl Street, New York, Then And Now
Broad and Pearl Street was also known as the pearl new york has changed a lot. Many high rise buildings can be seen now at Broad and Pearl Street. Verizon NYC is also located here nowadays.