Last Updated on
Looks and physical appearance is the business card of any celebrity. Thus, it is natural that the celebrities end up worrying excessively about the appearance. However, sometimes this concern goes beyond the bounds of common sense when a search for plastic surgeries becomes an obsession. Here, we are sharing 10 of the worst celebrity plastic surgery gone wrong before and after photos.
Have a look at plastic surgery before and after photos of 10 celebrities who exaggerated so much in the cosmetic procedures that ended up getting contrary results, winning the headlines for the wrong reasons.
Priscilla Presley
Married to Elvis Presley between 1967 and 1973, Priscilla Presley eventually became deformed after applying silicone to her cheeks with a fake plastic surgeon. In addition, she exaggerated the use of lasers and botox applications, which left her skin looking like wax. Today, at age 74, she constantly appears on disaster lists of plastic surgery gone wrong.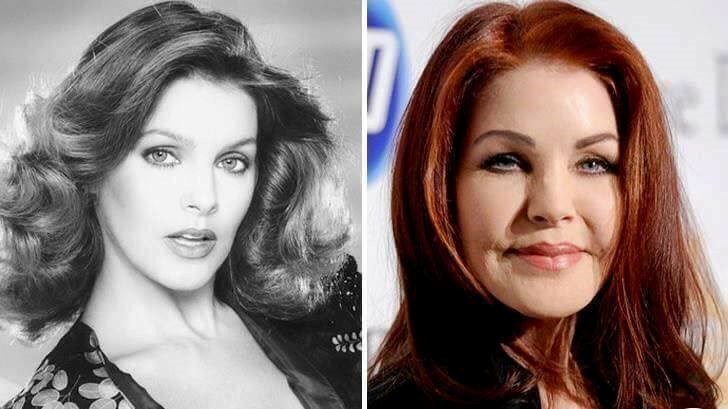 Kim Novak
Once one of the most beautiful actresses of all time, and one of Alfred Hitchcock's inspirational blonde muses, Kim Novak has also embraced radical changes in the name of beauty, but with questionable results. Now 85, she has swollen cheeks, drawn eyebrows and a flat lip, remembering virtually nothing about the 1950s diva.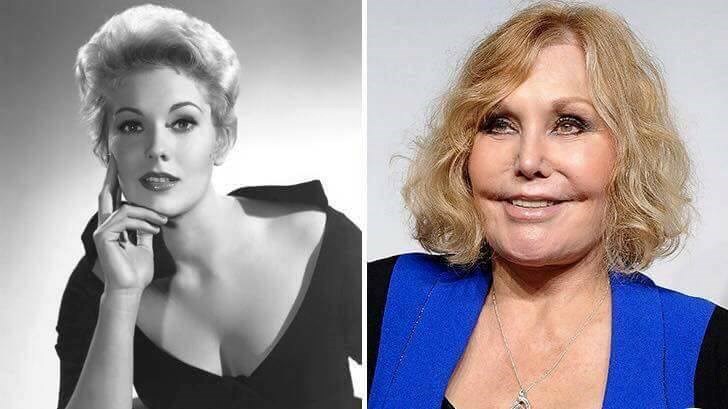 Amanda Lepore
Icon of the American LGBT movement, trans model Amanda Lepore is only 51 years old, but a completely different look from when her gender transition began. In addition to silicone in her breasts, she shaped her entire body to be a perfect hourglass, the "ideal" shape of a woman. On the face, she did lip fill several times, put hair implants to modify the beginning line of hair, thin the nose and is botox adept.